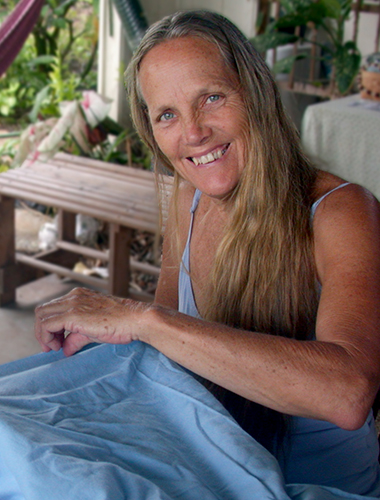 Dr. Patricia Mather
Aloha! As the mother of 7, Grandmother of 11, Naturopathic physician and Midwife for 35 years, you can clearly understand my deep interest and love of babies! I was inspired by the concept of baby hammocks while attending a birth here on the Big Island, and immediately set to work to create one for my two grandchildren that were due to arrive within just weeks. Once completed, I simply knew that this was an integral part of bringing a child into this world. Truly a natural Womb to World transition, holds and soothes these little ones as they navigated this new environment.
Birthing the concept of having these hammocks be made by mothers, for mothers was a natural evolution in my interest in supporting mothers to stay at home with their children and make a fair wage, doing something they love.
I continue to personally create many of our hammocks myself, as I literally the sew Love into each one! EnJOY! Dr. Patricia
---
Sonora Mather
Aloha! I am the third eldest daughter of seven children, raised here in Hawaii since the age of two by my Mother, Dr. Patricia Mather and my Father, Dr. Jonathan Mather. I am still blessed to call my Home the Big Island of Hawaii, having lived here now for over 35 years. I have two beautiful children, Jade, age11 and Rise, age 7. We live in a small town on the Hamakua Coast, known for its green pastures and amazing forests.
I feel so fortunate to be a part of the "One Mother to Another" sewing circle, putting these amazing Hammock Beds in the hands of Mothers everywhere! These are truly the best choice for every baby's safety, comfort and development. My Mother, Patricia, has been a passionate Midwife and Naturopath for many years, practicing mainly in Family care. These Hammock Beds were created out of her inspiration to give ALL babies the very best, From Womb to World. I am excited to see what the future holds for us and for Mothers worldwide.
Peace and Blessings, Sonora
---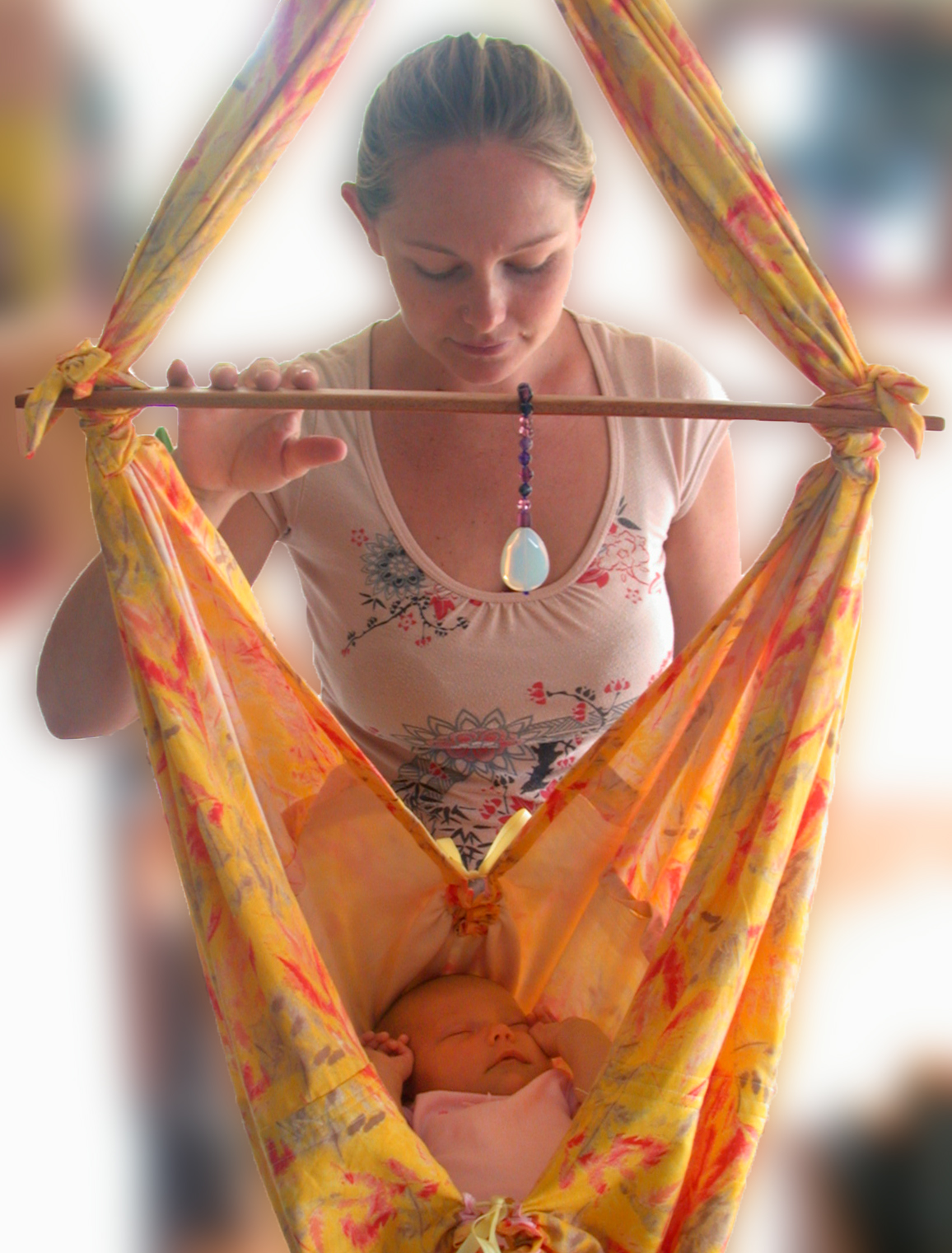 Melanaea Mather
Aloha! I live on the Big Island of Hawai'i, where I was born and raised. I was home schooled and spent most afternoons barefoot exploring the Hamakua countryside with my younger brothers and friends, playing until our feet were black from the knees down and our mothers called us home as the sun set.
My explorations of this beautiful island continue to this day. As a mother I am blessed to share this with my daughters Isabella, age 7 and Lucia, age 3 weeks. They remind me to see with new eyes every day. My baby hammock made not only Bella's transition into the world smooth, but also my transition into motherhood! A happy baby equals a happy mama!
And now Lucia is enjoying her hammock immensely, while Bella spends countless hours in her Toddler hammock; reading, singing, laughing and just chillin'.
I'm so thankful to be able to share this gift with others.
Mahalo nui loa, Mela