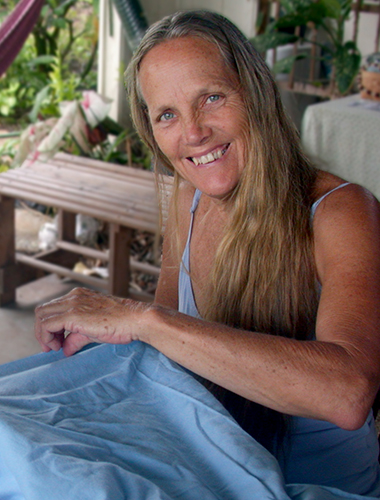 Dr. Patricia Mather
Dr. Patrica graduated from the National College of Naturopathic Medicine, now the National University of Natural Medicine, in 1982. As the oldest accredited naturopathic medical university in North America, it is a recognized authority in providing ground-breaking naturopathic medical education for more than 50 years. She graduated with an emphasis on Family Health, Obstetrics and Pediatrics, receiving the Hahnemann Scholarship for her manuscript on Children's Remedies and her accomplishments in Homeopathy.
Since establishing her practice in 1983 on the Big Island, she has attended over 250 births, and continues to share her knowledge and expertise in Natural Family and Pediatric Health care.
For Dr. Patricia, "We are all one Ohana", family. She cherishes every baby she has attended in birth and each baby that grows and thrives in her hammocks.
Our Ohana Team: Ours is a family business; my two daughters and I make each hammock by hand.
"In Hawai'i, Ohana means Family, so it is only natural that this is where Special Delivery Baby Hammock began. My youngest three daughters all had babies that adored the hammocks that their Nanna (that's me!) made for them. Together we pledged that Special Delivery Baby Hammocks would always be handcrafted and never be made in a factory or in China, as other marketed hammocks."
---
Sonora Mather
"Aloha! I am blessed to call the Big Island of Hawaii home, having lived here for over 38 years. I have two beautiful children, Jade, age 15 and Rise, age 11. Rise was one of the first babies to enjoy my mother's creation and now has a Child's hammock, also designed by his Nanna."
"I feel so fortunate to be a part of the "One Mother to Another" sewing circle, putting these amazing Hammock in the hands of Mothers everywhere! These are truly the best choice for every baby's safety, comfort and development. My Mother, Patricia, has been a passionate Midwife and Naturopath for many years. These Hammock were created out of her inspiration to give ALL babies the very best, From Womb to World."
Peace and Blessings, Sonora
---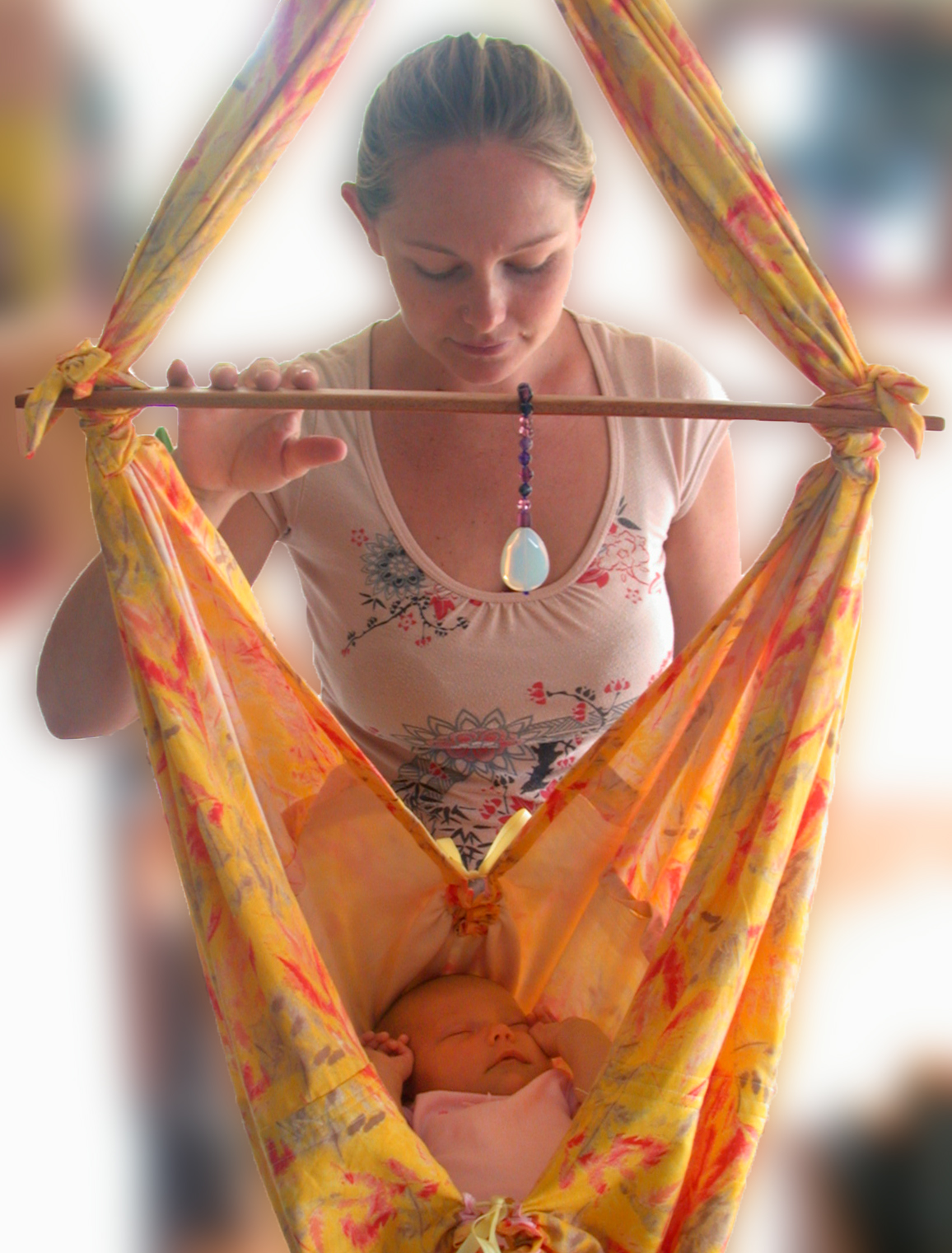 Melanaea Mather
"Aloha! I was born and raised on the Big Island of Hawai'i. I was home schooled and spent most afternoons barefoot exploring the Hamakua countryside with my younger brothers and friends, playing until our feet were black from the knees down and our mothers called us home as the sun set."
"My explorations of this beautiful island continue to this day. As a mother I am blessed to share this with my daughters Isabella,11, Lucia, 4 and Marisol, 9 months. They remind me to see with new eyes every day. The baby hammock made not only Bella's transition into the world smooth, but also my transition into motherhood! A happy baby equals a happy mama!"
And now Marisol is enjoying her hammock immensely, while Bella and Lucia spends countless hours in their Child's hammock; reading, singing, laughing and just chillin'. I'm so thankful to be able to share this gift with others."
Mahalo nui loa, Mela