It's time to introduce our La Mision team of amazing women. And Gratitude is the FEELing tone of this introduction. As I have shared, I have held a vision that became a mission for Special Delivery Baby Hammock to become a vehicle of Change, Empowerment and stabilizing livelihood for women around the globe. Arriving, this past August, in La Mision, Mexico with a grateful heart, I could feel the vision taking shape.
noun: a feeling of thankfulness and appreciation
And Thankfulness and Appreciation is exactly what I feel for these 4 women.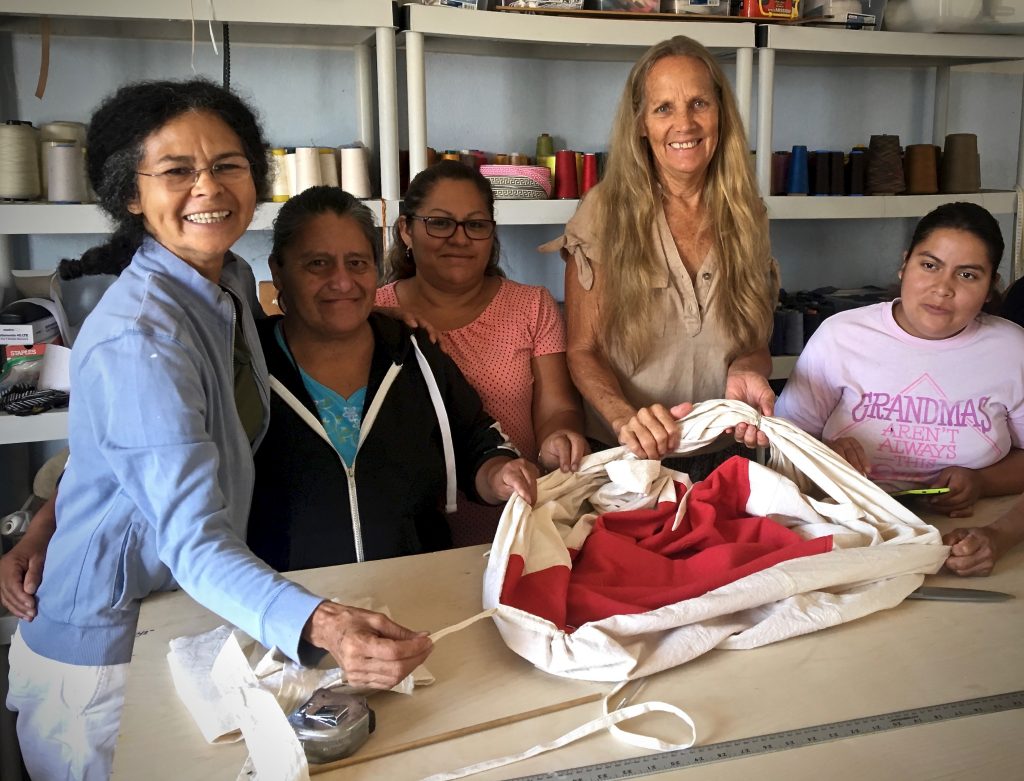 Gathered together and guided by Rosa Martinez, Alondra, Susanna, and Angela are stepping into an opportunity that they previously only dreamed of. And dream they did, until Rosa arrived in La Mision.
Rosa Martinez…Woman with a Mission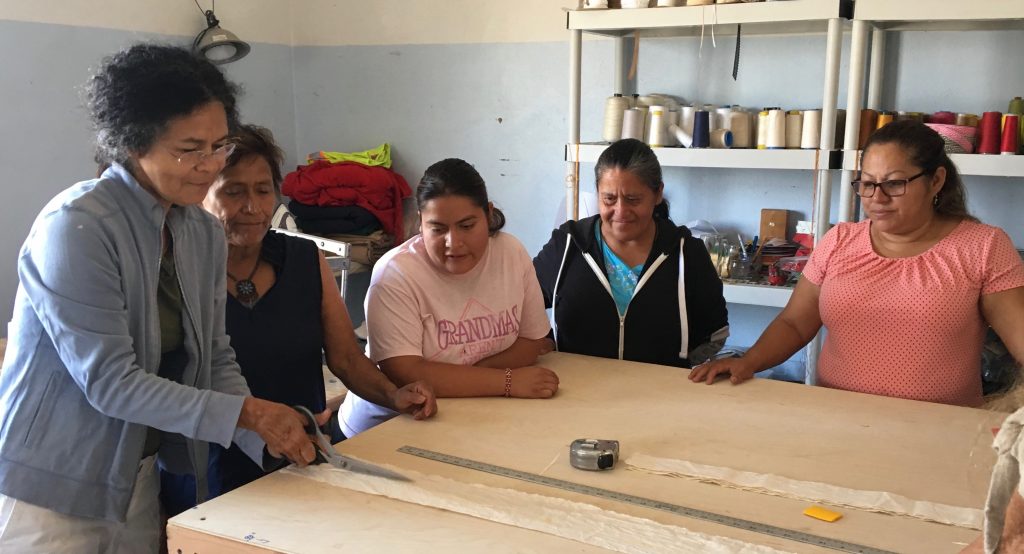 Rosa herself experienced a very tumultuous early life, and when an opportunity to go to sewing school at the age of 19, appeared, she took it. Pregnant with her third child at the time, this was her chance to create livelihood from her home, enabling her to care for her children.
Later, she would describe sewing as the best decision of her life, opening doors for better jobs and opportunities. Emigrating to the United States she began a more than 30 year relationship with designer Debora Cross.
It was during those years, feeling enormous Gratitude for this blessing of sewing, that the idea of ​​sharing what she knew with the most vulnerable women in her own country was born. Once her children had grown and created their own independence, Rosa returned to Mexico.
In her own words, " One day I decided to return to Mexico and arrived in this majestic land where I met Angela, Susanna and Alondra. Like me, their lives have been riddled with immense challenges and a feeling of "no way out". Understanding this, intensified my determination to teach these women a skill that could empower them and provide a financial base, where previously there had been none. Wanting to dedicate myself solely to this was not possible in the beginning, so I continued working with Debora 2 weeks every 2 months, returning with money to continue my dream. I am very inspired to be able to work with these women, and open doors for a gentler life for them and their families. Meeting Patricia and realizing that we share a similar vision and mission, is a miracle that is giving life to our dreams."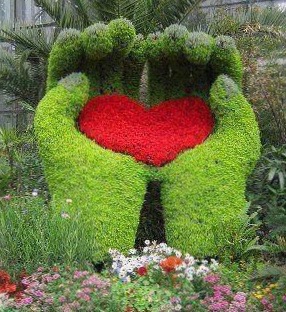 It is with such Gratitude that we embark on this Journey. Soon we will have beautiful hammocks created by this Team, with some distinctive Serape weave fabrics, as well as other Inspirations.
Peace & Blessings,
Dr. Patricia
There are a thousand ways to kneel and kiss the ground;
there are a thousand ways to go home again.
Rumi