C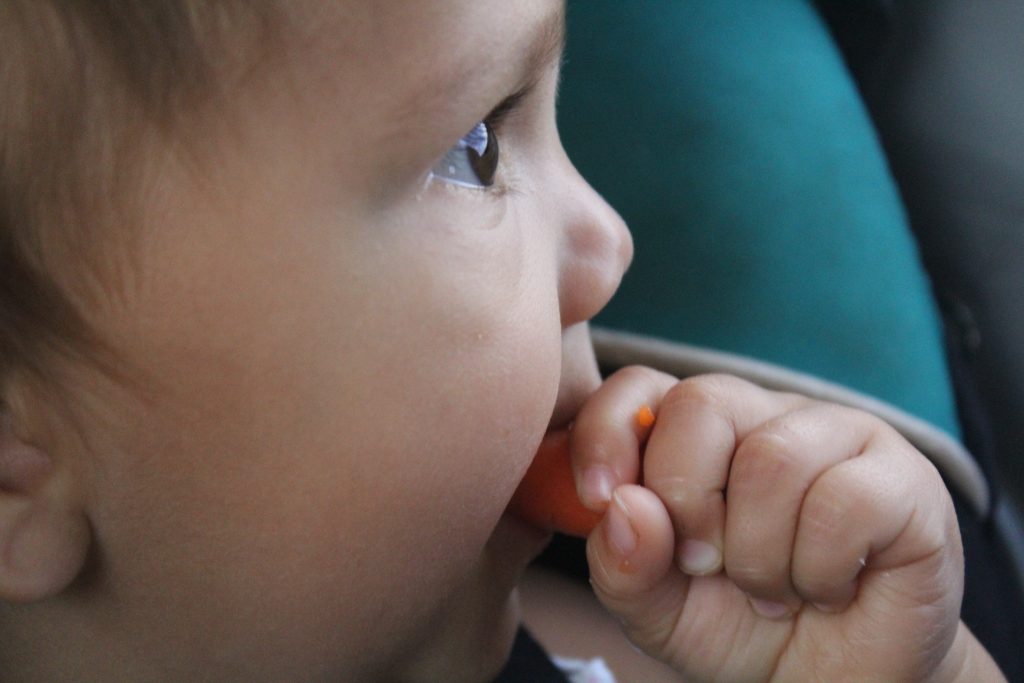 Oh my GOODness! Is there anything better than a wonderfully bright orange carrot in your baby's little hand? They are sweet and make an ideal veggie mainstay for snacks and meals.
Because carrots are so easy to digest, and are packed with so many great nutrients like Vitamin C and Calcium, among others, they make a near perfect first food, after the age of 6-8 months. And remember, many babies will only be "sampling" well-mashed, small portions at that age; as breast milk is still their real "go to" food.
Another thing I just love about them, is that, lightly steamed sticks make a super yummy and easy to serve "finger food" for little ones, as baby gets older. Lucia absolutely thrives on her daily servings and my Heart sings knowing this snack is nothing but healthy!
Real Food, Real Joy, Real Good!
VITAMINS:
Vitamin A – 13286 IU
Vitamin C – 1.8 mg Niacin – .4 mg
Folate – 11 mcg
Pantothenic Acid .2 mg
Vitamin B6 – .2 mg

Contains some other
vitamins in small
amounts
MINERALS:
Potassium – 177 mg
Sodium – 51.5 mg
Calcium – 24 mg
Phosphorus – 23.4 mg
Magnesium – 10 mg
Iron – .48 mg

Also contains small amounts of selenium, manganese,
copper and zinc.